Your best book. 90 Days. Guaranteed.
Join over 500 successful authors who have used The Book Midwife® process to plan, write and publish great books
Ready to Start My Book
Stuck With My Book
Ready to Publish My Book
Our award-winning book coaching method
and step-by-step process will help YOU get YOUR book written in just 90 days!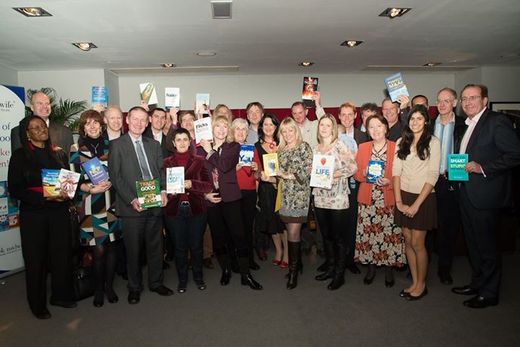 Mindy Gibbins-Klein, Founder of The Book Midwife®, has helped hundreds of experts get their message out into the market by writing and publishing the best possible books, ebooks, blogs and articles, and through delivering high impact, relevant presentations and keynote speeches.
Over the past 15 years, thousands of people have come to us for advice on how to write a book. They have the stories and expertise, but for some reason the book just never seems to get done. We understand! We know what stops people most of the time:
– Lack of time
– No idea how to start
– Too many ideas / not enough ideas
– Simply not knowing the first thing about how to write a book!
Enter The Book Midwife®
The Book Midwife® is a coaching company that exists for one reason and one reason alone: helping people with expertise, ideas and interesting stories, and showing them how to write a book. We are known for our famous 90-day program, where aspiring authors go from 'just an idea' to finished manuscript in just 90 days. Sounds incredible, but we have been helping authors to write great books quickly for over a decade. The process works!
Ready to Take the First Step?
Why not schedule a no-obligation chat with one of our team, and we can figure out if now is the right time for you to write a book, and how we may be able to help you do it better and faster. Simply contact us by email or telephone to get the ball rolling.
Need More Information First?
Have a good browse around this website. We have resources, videos, success stories and the answers to a lot of common questions. Learn about what others have done, why they wanted to write a book and what writing a book did for their business, their profile and their life. The Book Midwife® can definitely show you exactly how to write a book. It is up to you to commit the time, energy and intention, so you can achieve success with your book.
When to Start Working with Your Book Coach
Many people start their books as a DIY (do-it-yourself) project, and only when they get stuck do they contact someone. It can be hard for a book coach or any book or publishing expert to help you, if you have gone too far down the wrong track. The best time to get help with your book is as early as possible, before you have even done any planning or writing. A good book coach, like The Book Midwife®coaches, can help you figure out how to write a book that has more impact and is more successful. That planning process starts with the outline and project plan.
Pick the Right Partner
If you decide you do want help to write a book, you will need to find the right partner to work with. Book coaching is a personal and very intense process which requires trust. We suggest you find someone who understands you and your work, and someone you feel comfortable being completely open and honest with. After all, they will be completely open and honest with you about your book ideas, concept, plans and content (if they are a good coach)! We can't wait to have that initial chat with you and see how we can help you write a book better and faster than you would on your own.
Take the Quiz to see if you're ready to
Write Your Book!